WD My Passport for Mac

Portable Hard Drives That Complements Your Mac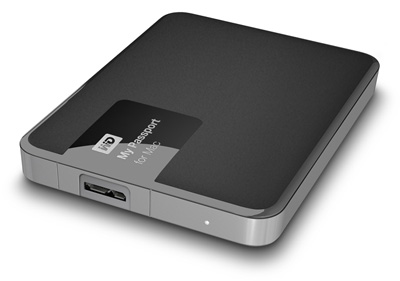 This product is no longer available, see WD My Passport for Mac (New) as a replacement.
Overview:
Secure and reliable, My Passport for Mac safeguards your creative life. Protect your important files with Apple Time Machine backups. Set an optional password, that only you know, to activate 256-bit hardware encryption and add an extra layer of security. Now, it's easier than ever to back up your creative life and take it with you.
My Passport for Mac is designed for Mac users who want high-speed, high-capacity storage in a compact drive. It's an ideal companion for your MacBook and with up to 3 TB capacity it has plenty of room for all your files. Secure your files from unauthorized use with password protection and hardware encryption and take them wherever you go.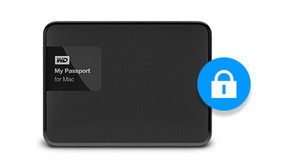 Secure and reliable
Trust My Passport for Mac to help protect your precious memories and confidential files. You can set an optional password to activate 256-bit hardware encryption and add an extra layer of security for your private files. Because it's hardware-based encryption, it won't impact the speed of your transfers or slow down your computer.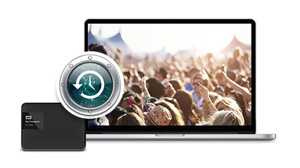 Compatible with Apple Time Machine
Compatibility with Apple Time Machine makes it easy to regularly back up the files that define your creative life. Set up a backup schedule and rest assured that your files are protected.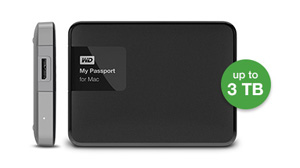 Sleek design with high capacity
With extreme capacities in the palm of your hand, My Passport for Mac is an ideal companion for your MacBook. Its stylish, compact design complements your on-the-go lifestyle.
Ultra-fast transfer rates
The power of USB 3.0 lets you access and save files in blazing-fast speed. Best of all, no separate power supply is needed.
You're in control
Configure, manage and diagnose your drive with WD Drive Utilities. Run drive diagnostics, erase and format your drive, register your drive and more.
WD reliability
WD knows your data is important, so we build our drives to demanding requirements for durability, shock tolerance and long-term reliability. And for peace of mind, we back up our reliability with a 3-year limited warranty.
Security:
WD Security | safe and accessible
WD understands the importance of your photos, music, videos and files so My Passport Ultra and My Passport for Mac comes equipped with some powerful technology to help keep your digital life secure.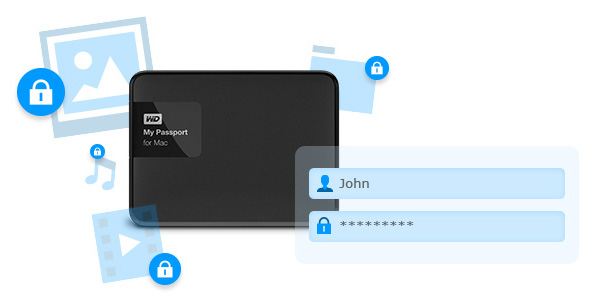 Keep your private stuff private
You have a password on your mobile phone, why not on your My Passport? You store and back up your personal files and photos on it and it's important to keep them secure.
It's easy, just set a password on your My Passport and WD Security activates 256-bit AES hardware encryption. Unlike software-based solutions, WD's hardware encryption has essentially no impact on performance.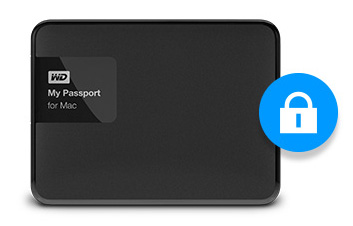 Portable security
WD Security is hardware based and built into the drive. Your files are accessible and safe even when you plug your My Passport Ultra or My Passport for Mac into a computer that does not have WD Security installed. Enter your password and the self-contained security application on the drive kicks into operation.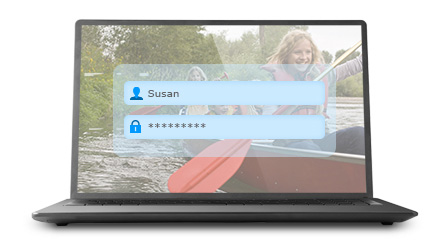 Auto-unlock option
For convenient, quick access, you can set WD Security to automatically unlock the drive when you are working on a known computer.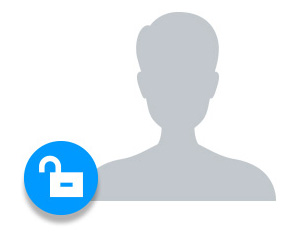 Specifications: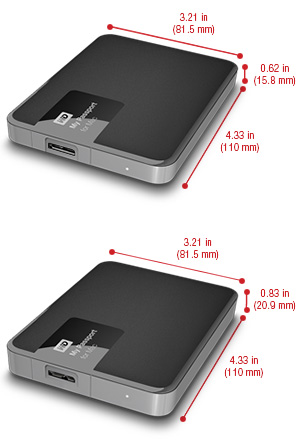 | | | | |
| --- | --- | --- | --- |
| Model # | Interface | Capacity | Operating System |
| WDBCGL0040BSL | USB 3.0 (USB 2.0) | 4 TB | Mac/Windows |
| WDBCGL0030BSL | USB 3.0 (USB 2.0) | 3 TB | Mac/Windows |
| WDBCGL0020BSL | USB 3.0 (USB 2.0) | 2 TB | Mac/Windows |
| WDBJBS0010BSL | USB 3.0 (USB 2.0) | 1 TB | Mac/Windows |
Compatibility
Formatted HFS + Journaled Mac OS X Lion or Mountain Lion, Mavericks and Yosemite
Requires reformatting for Windows® OS® X operating systems
Note: Compatibility may vary depending on user's hardware configuration and operating system
Package Contents
Portable hard drive
USB cable
WD Security and WD Drive Utilities software
Quick Install Guide
Drive Views: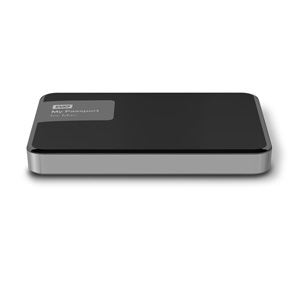 Front View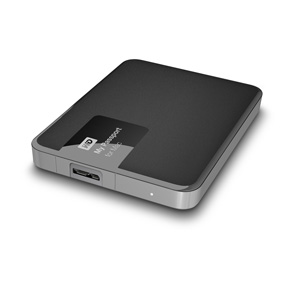 Angle View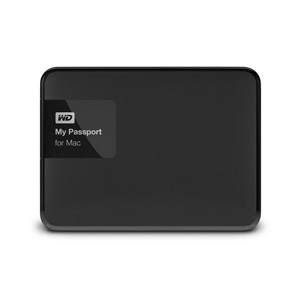 Top View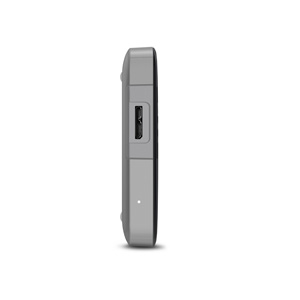 Side View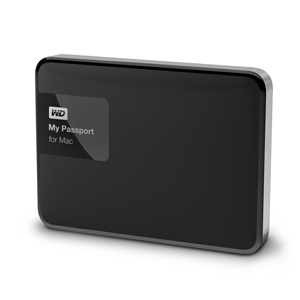 Front Angle View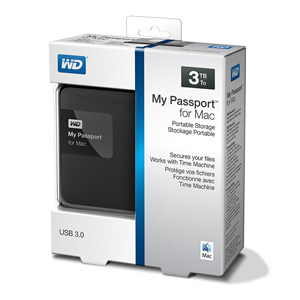 Package