WD My Passport SSD

Portable Hard Drives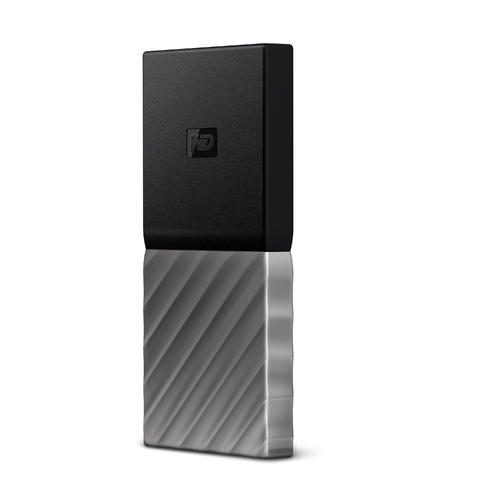 WD My Passport SSD
WD My Passport SSD

WD My Passport SSD Portable Hard Drive, 256 GB
#WDBK3E2560PSL-WESN
Our Price: $125.00

WD My Passport SSD Portable Hard Drive, 512 GB
#WDBK3E5120PSL-WESN
Our Price: $226.00

WD My Passport SSD Portable Hard Drive, 1 TB
#WDBK3E0010PSL-WESN
Our Price: $452.00
Click here to jump to more pricing!
Overview:
The New State of Storage
My Passport SSD is portable storage with blazing-fast transfers. Password protection with hardware encryption helps keep your content secure. Easy to use, it's shock-resistant, compact storage in a cool, durable design.
Blazing Fast
My Passport SSD is the fastest My Passport drive to date with speeds up to 515MB/s using the USB Type-C port to rapidly transfer data. Its speed gives great performance to help run virtual machines on your computer.
Hardware Encryption
Store growing content on My Passport SSD to alleviate limited internal storage space. You can set a password to help keep it protected with built-in 256-bit AES Hardware Encryption with WD Security software.
Cutting-edge Technology
Built for Mac or PC, the My Passport SSD is compatible with USB Type-C and USB Type-A ports. It's USB Type-C ready to reach speeds up to 515MB/s. Also, USB 3.1 Gen 2 ready, and USB 3.0, 2.0 and USB-A compatible.
Features:
Blazing-fast file transfers with speeds up to 515 MB/s
Password protection with hardware encryption
USB Type-C and USB 3.1 Gen 2 ready; USB 3.0, USB 2.0 and USB-A compatible
Trusted drive built with WD reliability
Automatic backup
Easy to use
3-year limited warranty
---
WD RELIABILITY
Built to withstand a drop of up to 6.5 feet (1.98 meters), My Passport SSD is engineered from the ground up by Western Digital to be a quality drive, inside and out, to deliver reliable performance.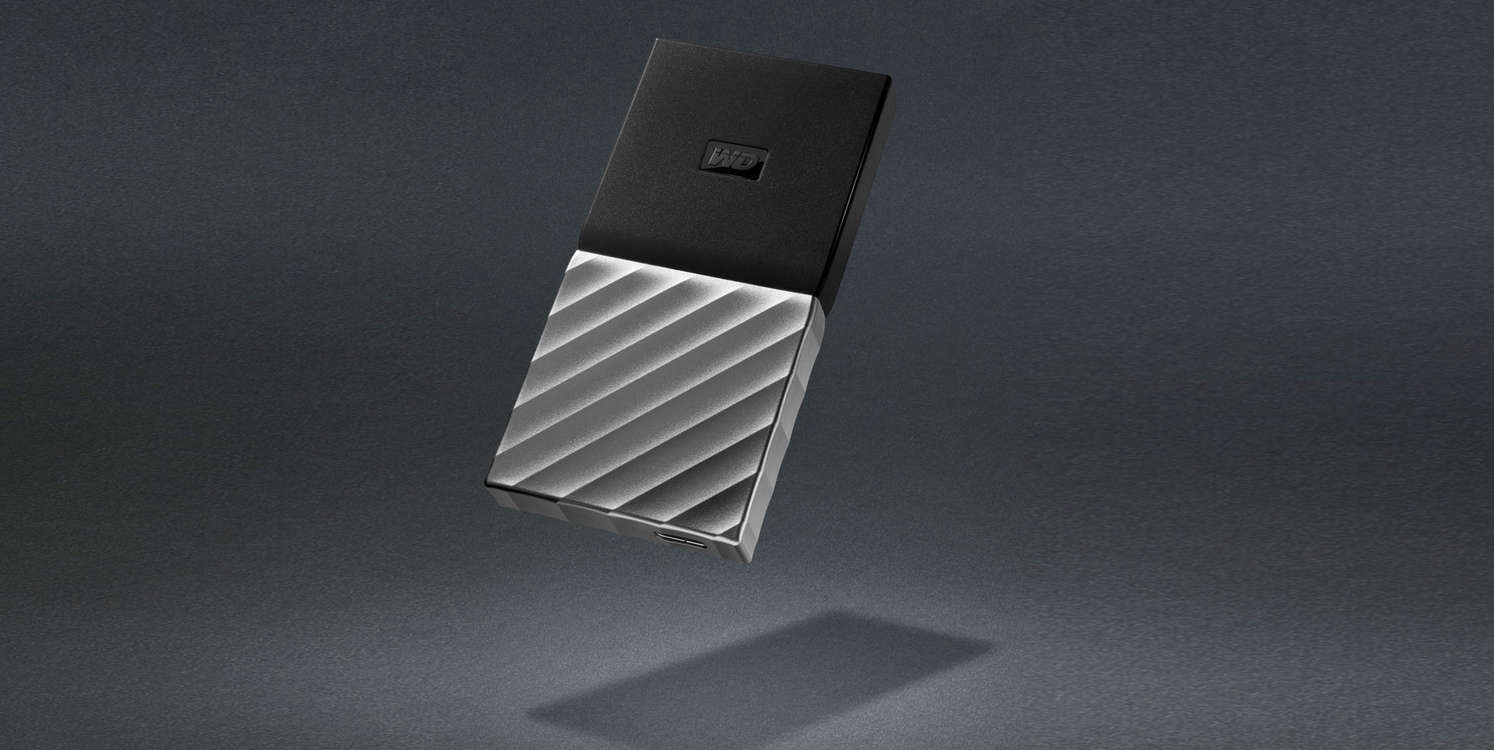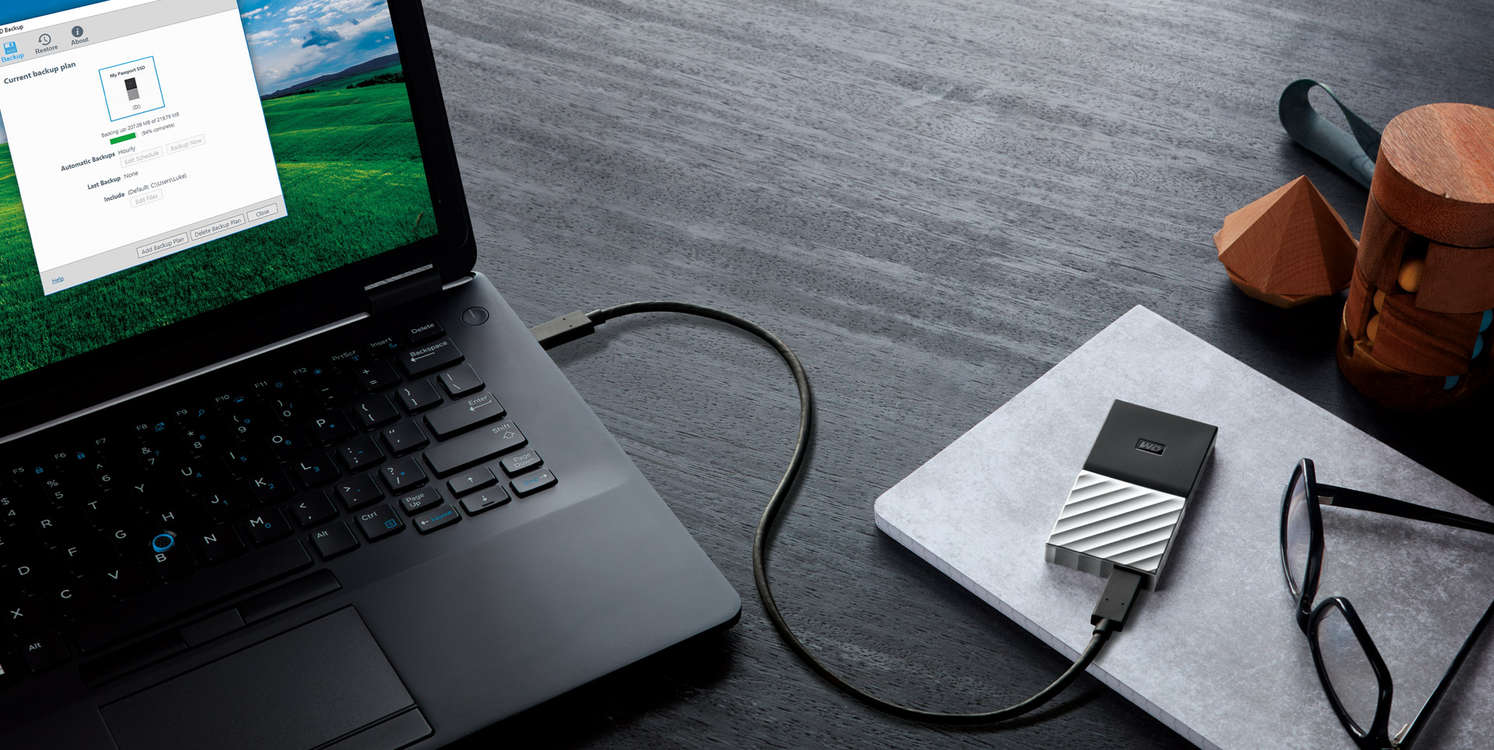 AUTOMATIC BACKUP
Included WD Backup software makes it easy to automatically back up high-capacity files to your drive or Dropbox cloud service account. Set it and forget it! Compatible with Apple Time Machine (requires reformatting).
EASY TO USE
My Passport SSD portable storage is ready to use out of the box. Whether you're backing up work docs or saving large media files, just plug it in and start transferring right away.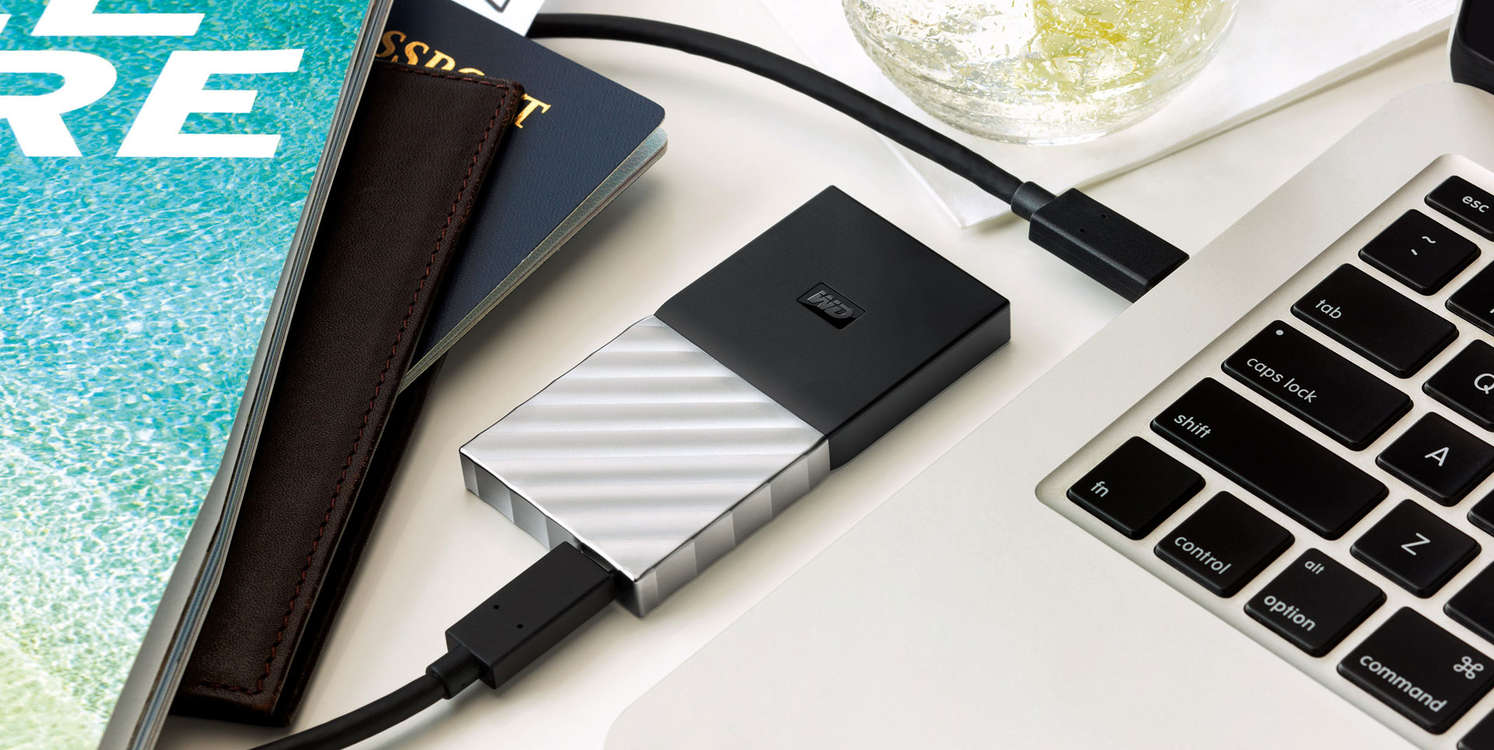 Specifications:
Disk Capacity
1TB (1024GB), 512GB, 256GB
Interfaces
USB 3.1 (USB 3.0/2.0 compatible)
USB 3.1 up to 10 Gb/s
USB 3.0 up to 5 Gb/s
USB 2.0 up to 480 Mb/s
Limited Warranty
3 years
Operating Specifications
Operating temperature: 5°C to 35°C Non-operating temperature: -20°C to 65°C
System Compatibility
Windows® 10, Windows 8.1 or Windows 7 operating systems
macOS High Sierra, Sierra or El Capitan
Package Includes
My Passport SSD hard drive
USB Type-C™ to Type-C cable (supports USB 3.1 Gen 2)
USB Type-C to Type-A adaptor
WD Discovery™ software for WD Backup™, WD Security™ and WD Drive Utilities™
Quick install guide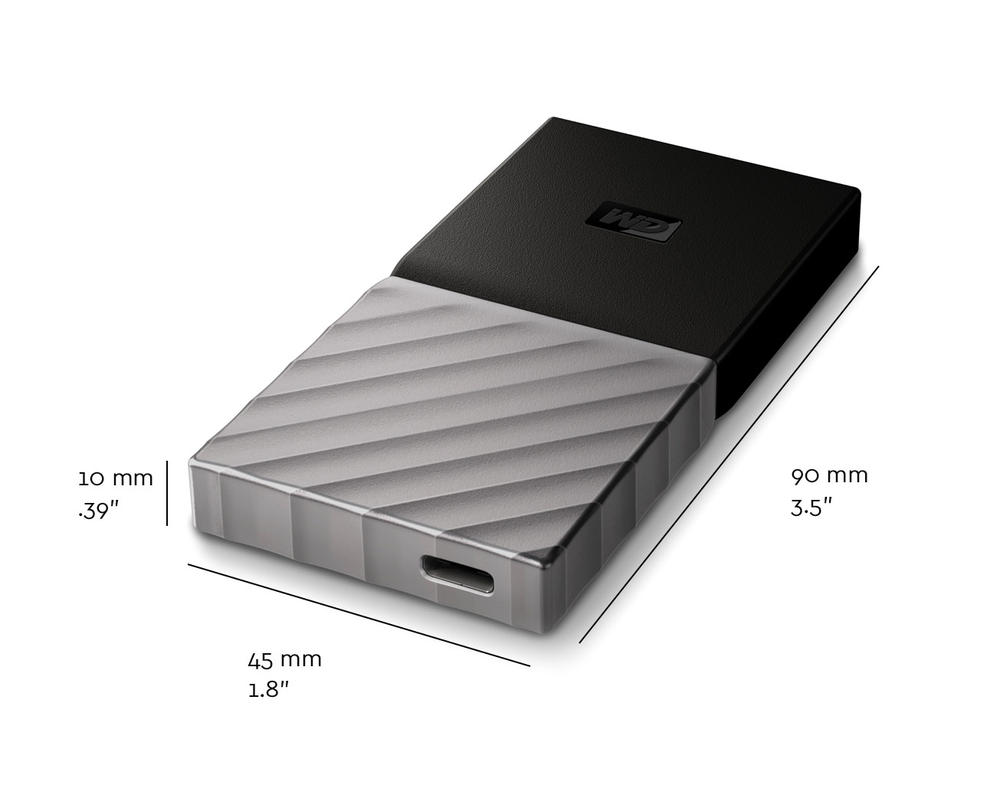 Pricing and product availability subject to change without notice.
WD My Passport SSD
WD My Passport SSD

WD My Passport SSD Portable Hard Drive, 256 GB
#WDBK3E2560PSL-WESN
Our Price: $125.00

WD My Passport SSD Portable Hard Drive, 512 GB
#WDBK3E5120PSL-WESN
Our Price: $226.00

WD My Passport SSD Portable Hard Drive, 1 TB
#WDBK3E0010PSL-WESN
Our Price: $452.00