CL SN720

Purpose-Built for Boot and Edge Computing Performance and Reliability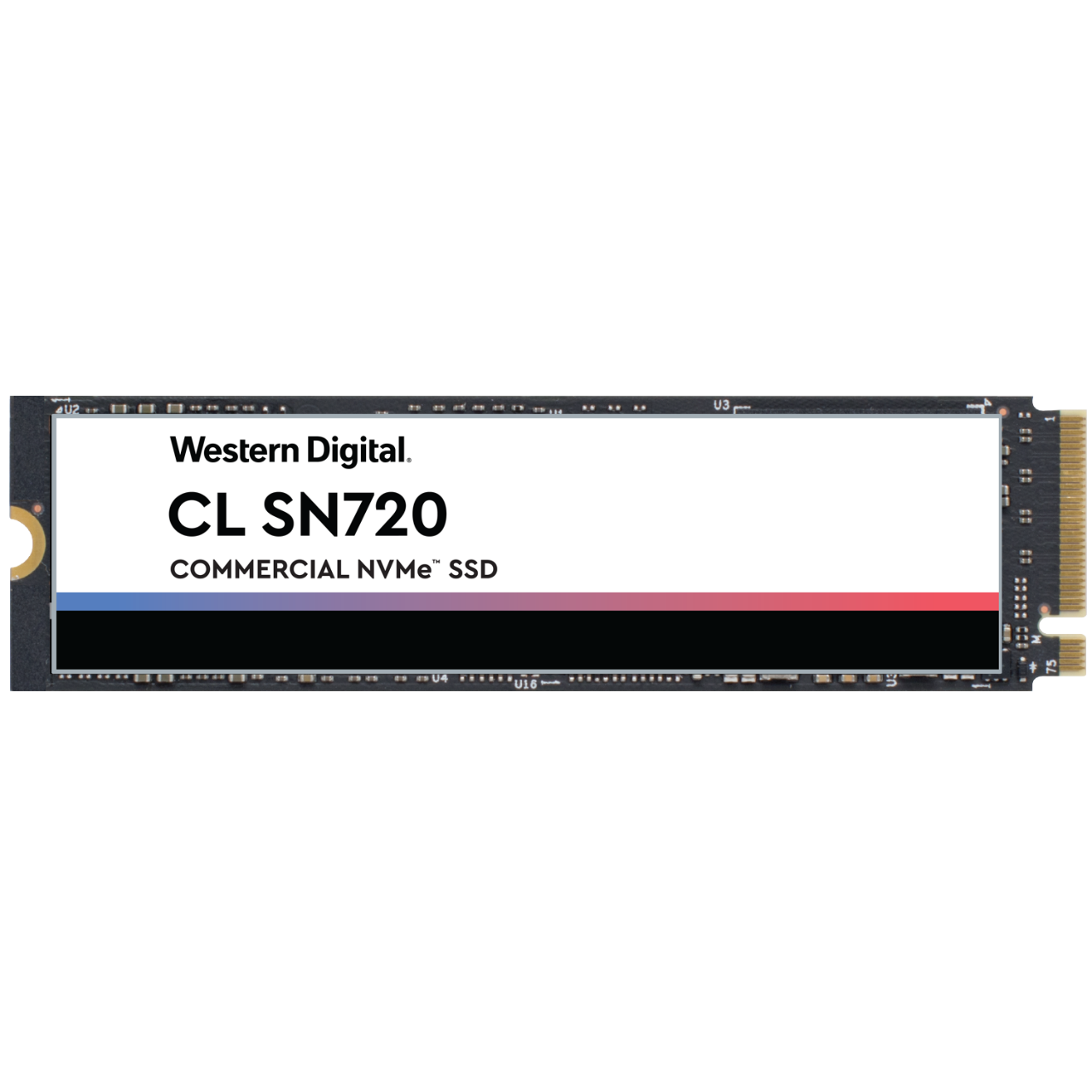 Sorry, this product is no longer available, please contact us for a replacement.
Click here to jump to more pricing!
Overview:
Reliable and High Performance for Read-Intensive Workloads
Edge Computing and operating system boot operations require high performance and reliable storage. Edge computing – content delivery (CDNs), online gaming content, IoT, data analytics – is heavy on data reads. Rapid operating systems boot performance is critical for public cloud services to quickly launch computing instances. Large-node compute clusters need rapid boot performance for boot times and rebooting. Western Digital CL SN720 is a purpose-built NVMe M.2 form factor for the specific requirements of boot and edge workloads. Reliable read performance, power efficiency, data security standards support, and remote management ability are some of the key attributes.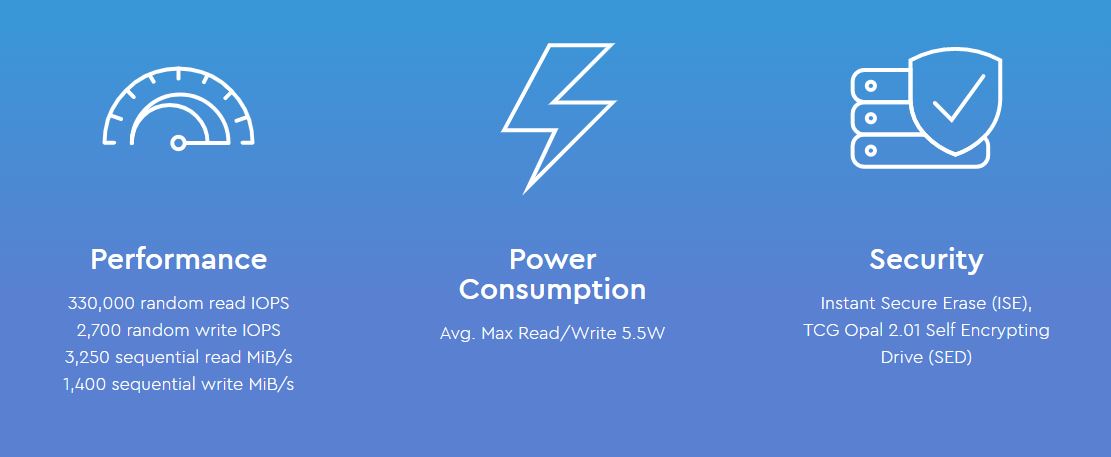 Features:
Highlights
M.2 2280 form factor (22mm x 80mm)
5-year limited warranty, 2M MTTF
Remote Diagnostic Tools
BOM Controlled PCN Notification
5.5W active power
High Resistance to Errors
Applications and Workload
Content Delivery Networks (CDN)
Video Caching
Online/Internet Gaming
Industrial IoT, IoT
Operating System boot drives
Specifications:
Specification
Form Factor
M.2 2280
Interface
PCIe Gen3 X4 NVMe v1.3
Formatted Capacity
256GB, 512GB, 1TB, 2TB
Security
TCG OPAL 2.01
Performance
256GB
500GB
1TB
2TB
Sequential Read, (max. MB/s, 64KiB, QD32)
up to 3,250
up to 3,250
up to 3,250
up to 3,250
Sequential Write, (max. MB/s, 64KiB, QD32)
up to 1,400
up to 1,400
up to 1,400
up to 1,400
Random Read (max IOPS, 4KiB, QD128)
up to 330K
up to 330K
up to 330K
up to 330K
Random Write (max IOPS, 4KiB QD4)
up to 2.7K
up to 2.7K
up to 2.7K
up to 2.7K
Mixed Random Read/Write (max IOPS 70%R/30%W, 4KiB, D128)
7K
7K
7K
7K
Latency (μs, 4KiB Random Read QD1, 99%)
0.1
0.1
0.1
0.1
Pricing Notes:
Pricing and product availability subject to change without notice.